BUCK 184 BUCKMASTER PERSONALIZED SURVIVAL KNIVES.
THESE ARE KNIVES MODIFIED BY THOSE OTHER THAN BUCK KNIVES.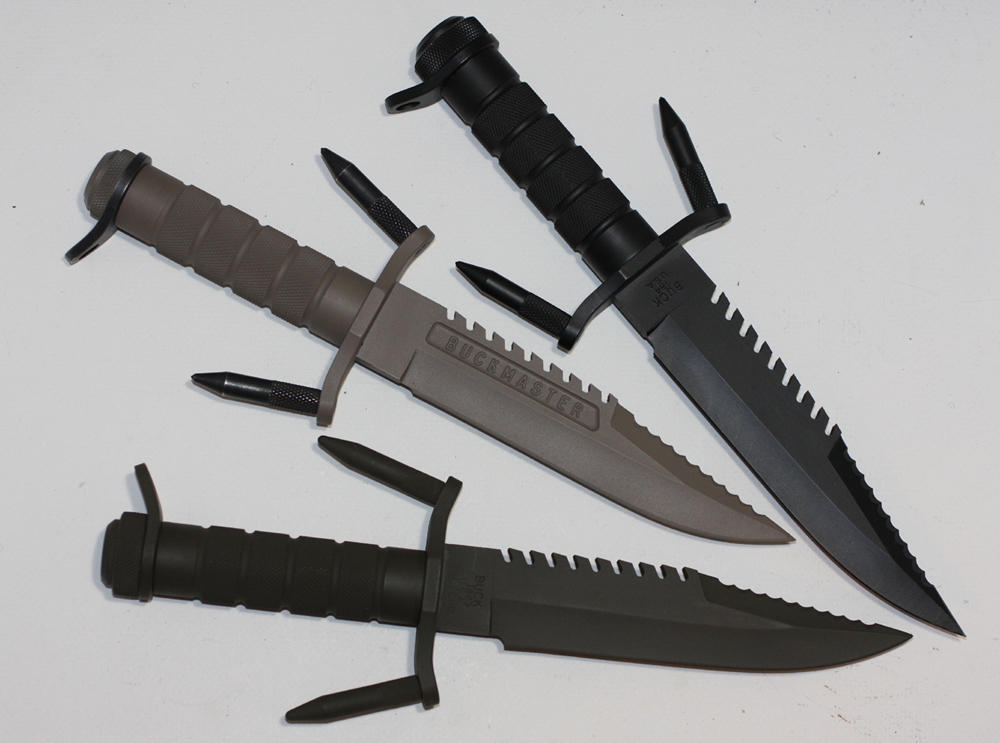 THREE DURA COAT BUCK 184 BUCKMASTER. BLACK (TOP) DESERT SAND (MIDDLE) OD GREEN(BOTTOM) EACH PROFFESSIONALY REFINISHED IN DURA COAT BY ANDREW CLIFFORD KNIVES THESE KNIVES RECEIVED MULTIPAL COATINGS OF THIS VERY DURABLE FINISH KILN FIRED TO PRODUCE A NON SCRATCHING FINISH.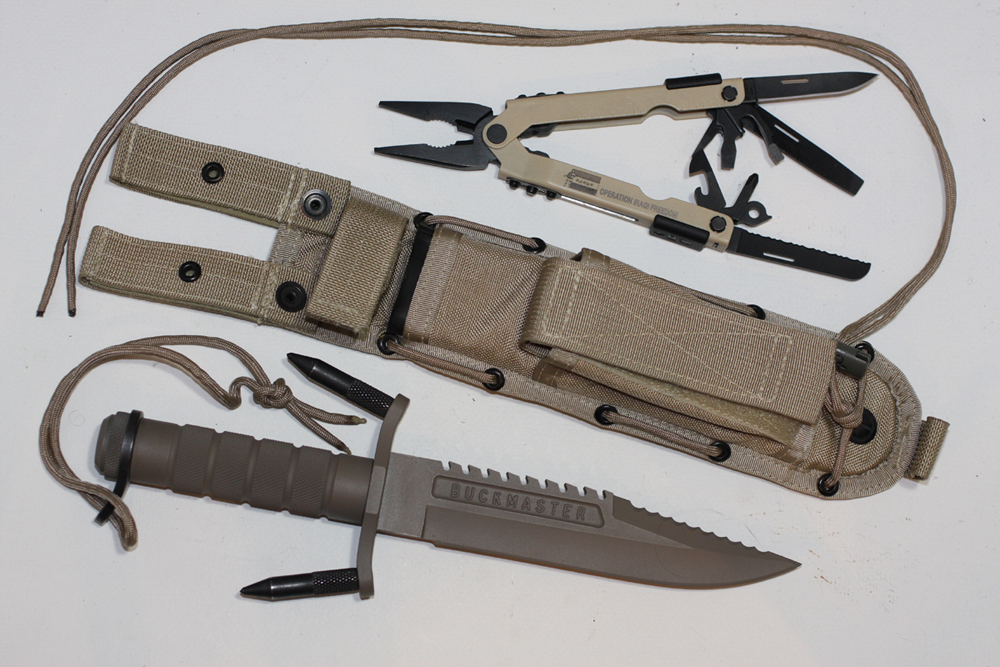 BUCK 184 BUCKMASTER IN DESERT SAND DURACOAT FINISH BY ANDREW CLIFFORD KNIVES WITH A SPEC OPS SHEATH AND GERBER MP600 OPERATION IRAQI FREEDOM LIMITED EDITION MULTI-TOOL.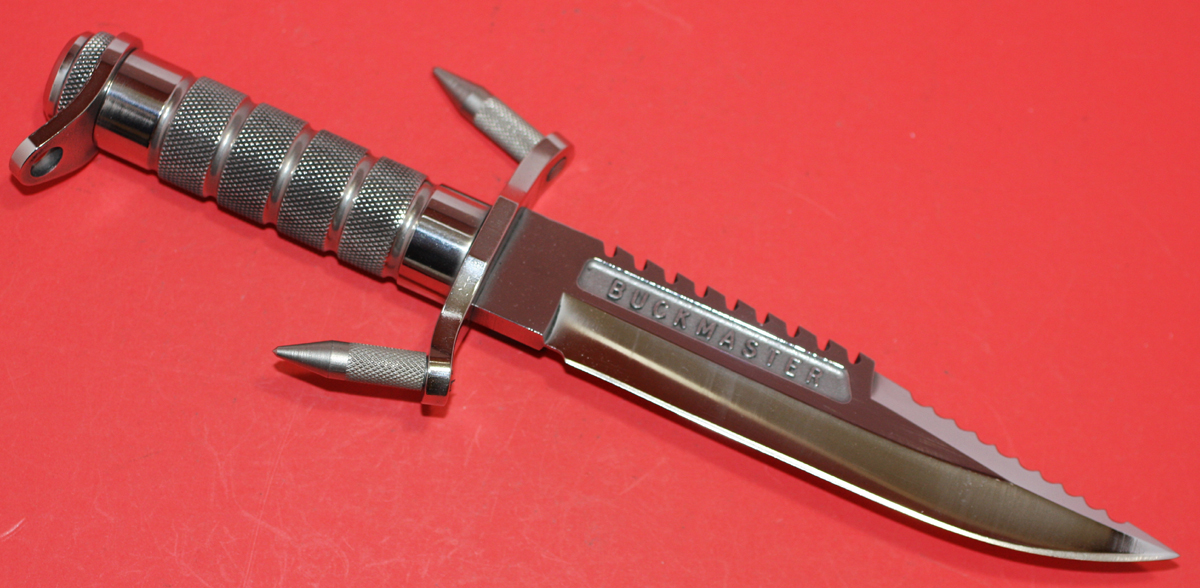 BUCK 184 BUCKMASTER FULLY POLISHED.


PERSONALIZED BUCK 184 BUCKMASTER CONVERTED TO AN M9 BAYONET SHOWN ATTATCHED TO A MOSSBERG 500.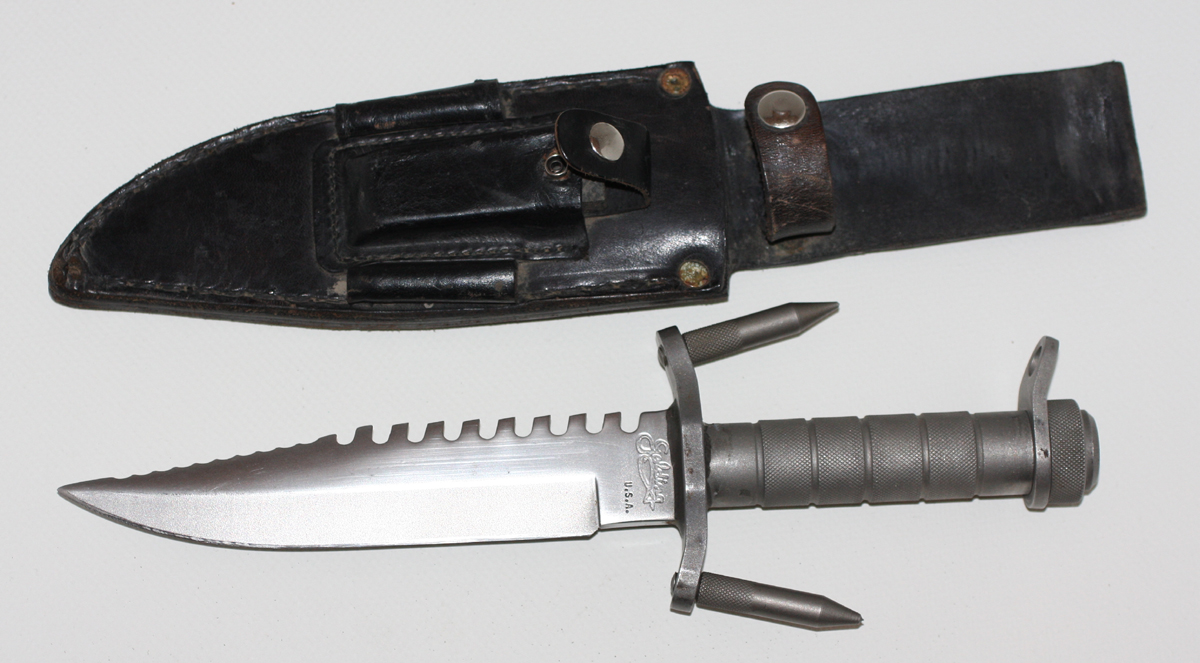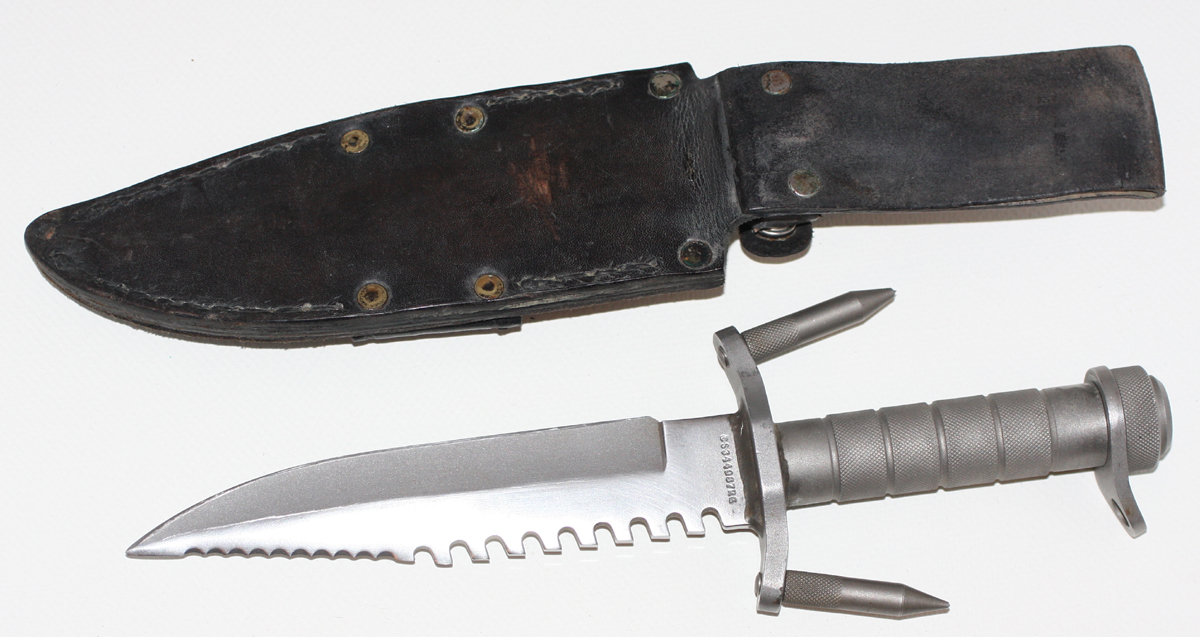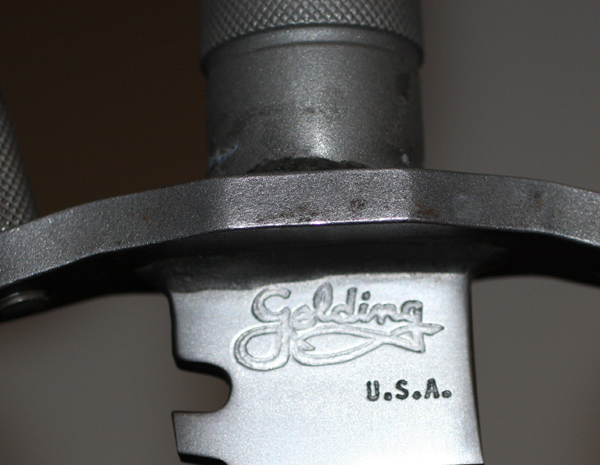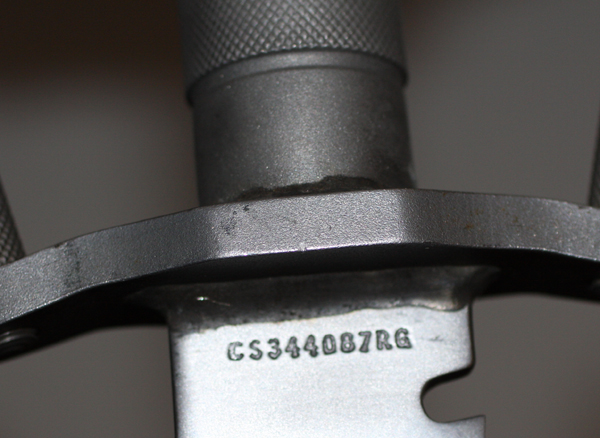 LATE 1980s CUSTOM COPY OF A BUCK 184 BUCKMASTER BY ROBIN GOLDING A CALIFORNIA CUSTOM KNIFEMAKER FROM THE 80s. THIS APPEARS TO BE CONVERTED FROM AN EXPLORER MASTER WITH ALL THE ORIGINAL MARKINGS GROUND DOWN AND GOLDING INSERTED.(BLADE IS .243 THICK NOT .255 LIKE THE EXPLORER) THE GAPS IN THE CROSSGUARD FILLED WITH METAL, ALL OTHER PARTS ARE EXPLORER PARTS. I HAVE ONLY EVER SEEN ONE SO ITS HERE IN THE PERSONALIZED SECTION AND I DO NOT CONSIDER IT A PRODUCTION OR CUSTOM KNIFE.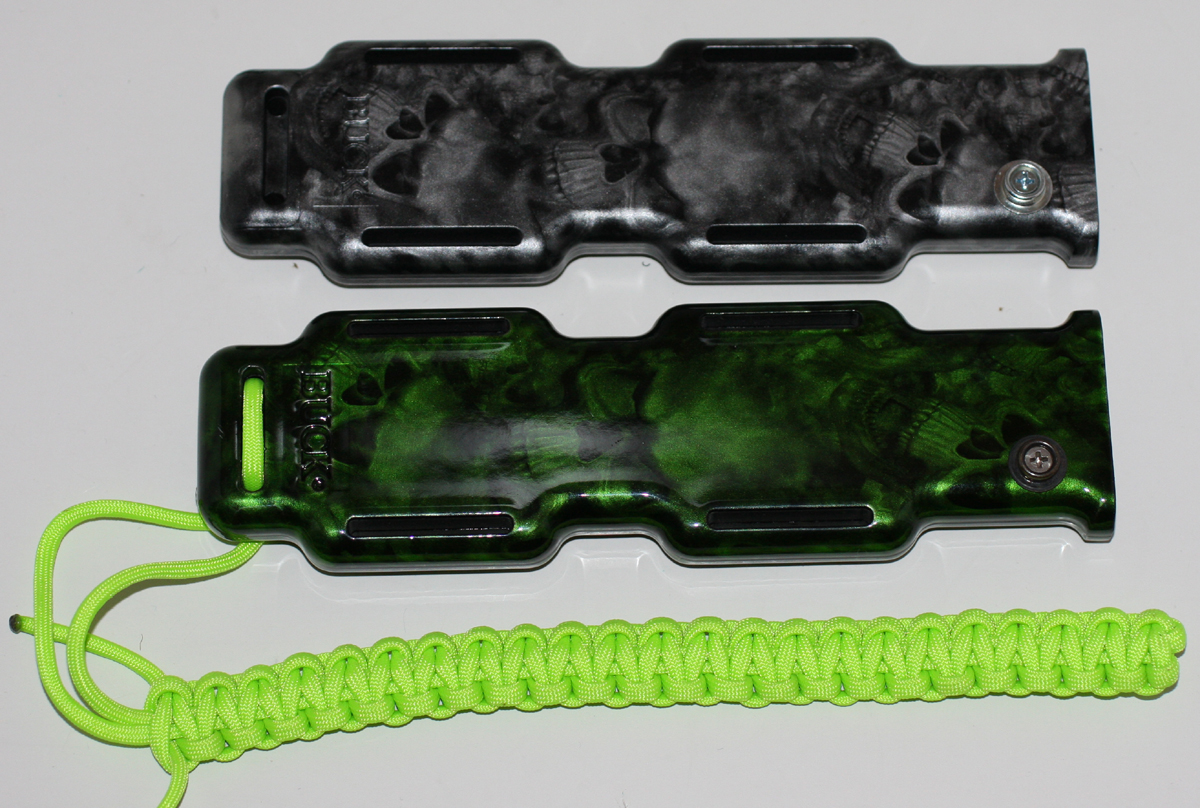 ZOMBIE SKULL CUSTOM PAINTED SHEATHS
THIS PAGE UNDER CONSTRUCTION MORE TO COME
CONTENTS OF THIS SITE ARE THE PERSONAL COLLECTIONS OF THE OWNER AND COPYRIGHT OF KEITH HARVIE
AND CANNOT BE REPRODUCED WITHOUT PERMISSION.
CONTACT INFORMATION SURVIVALKNIFE184@AOL.COM